Latest Travel Watch Rolls
View our newest inventory of saffiano leather travel watch rolls.
Regular price

$299.00 USD

Sale price

$199.00 USD

Unit price

per

Regular price

$299.00 USD

Sale price

$199.00 USD

Unit price

per

Regular price

$299.00 USD

Sale price

$199.00 USD

Unit price

per
---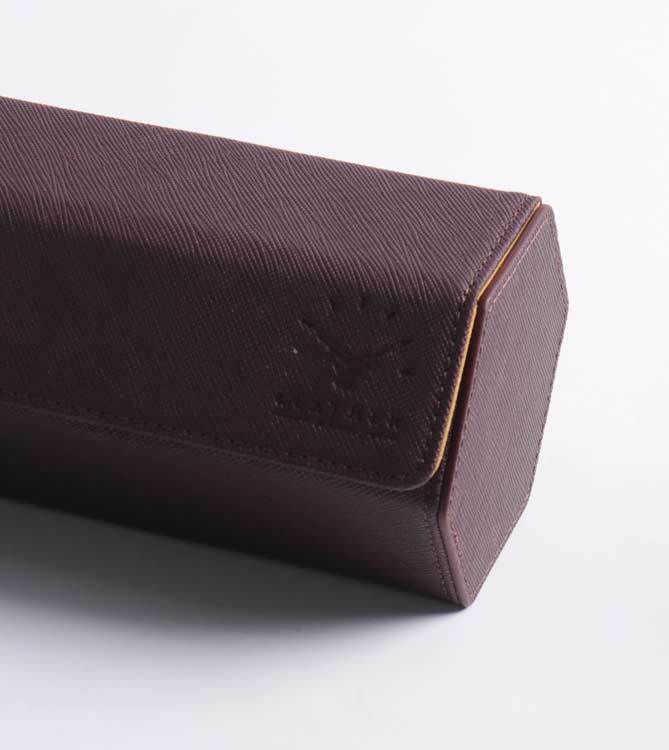 Hexagon Shaped Watch Roll
Our premium hexagon watch rolls protect your watch in various ways; the shape of the roll prevents your watches from rolling when placed on a dresser or counter. The hexagon is the strongest shape making the hexagon travel roll structurally sound.
Shop Hexagon Rolls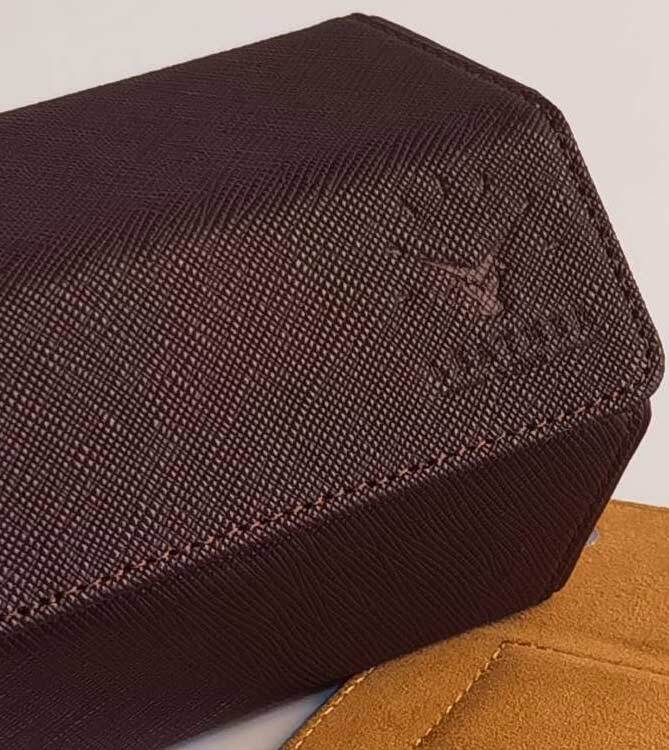 Saffiano Leather
Saffiano leather is a textured full-grained leather with a crosshatch pattern stamped onto it through a specialized stamping machine. It is then coated with wax, giving it a slight sheen and making it scratch, water, and stain-resistant. This combined with the hexagon shape provide superior protection for your wristwatches.
Shop Hexagon Rolls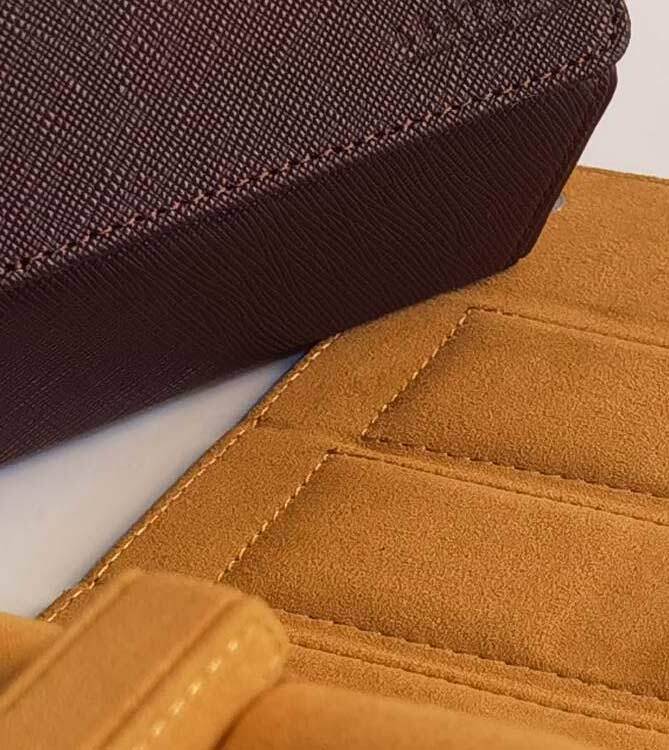 Microfiber lining and watch pillows
The inner lining of our Hexagon watch roll is made of microfiber providing additional protection for your watch keeping it from being polished or scratched as you store or display your watch.
Shop Hexagon Rolls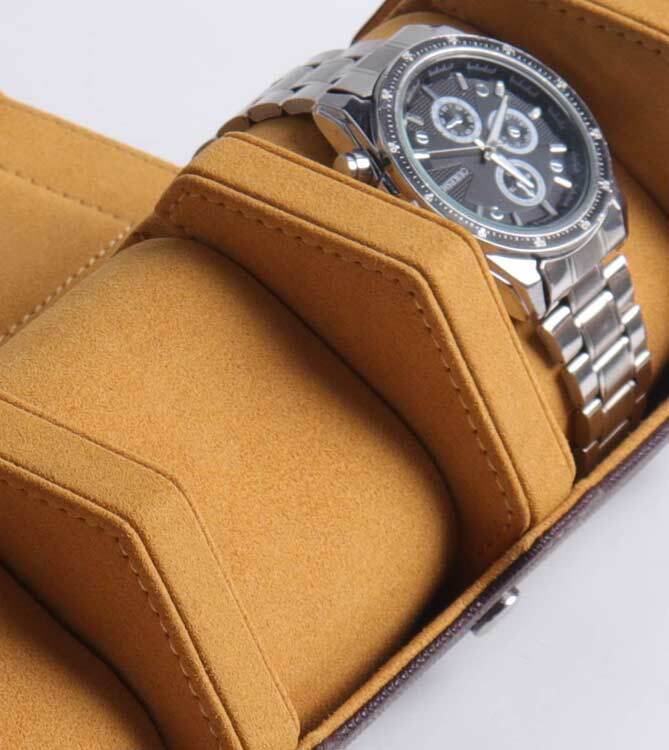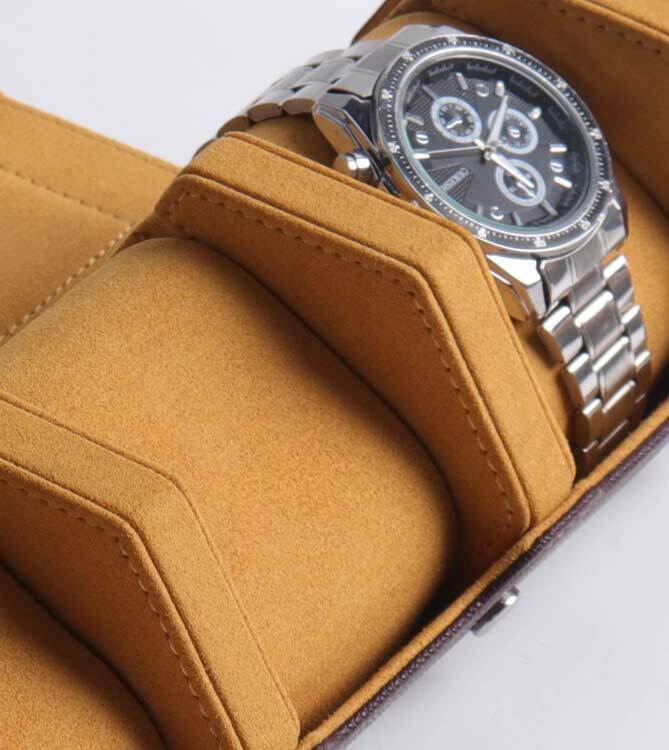 Reinforced Watch Roll Walls
If saffiano leather, the hexagon shape and microfiber weren't enough to keep your watches safe we've added an extra layer to the inner shell and cover of the hexagon roll making it yet more durable and strong protecting your watch from outside elements as you travel or store your watches.
Shop Hexagon Rolls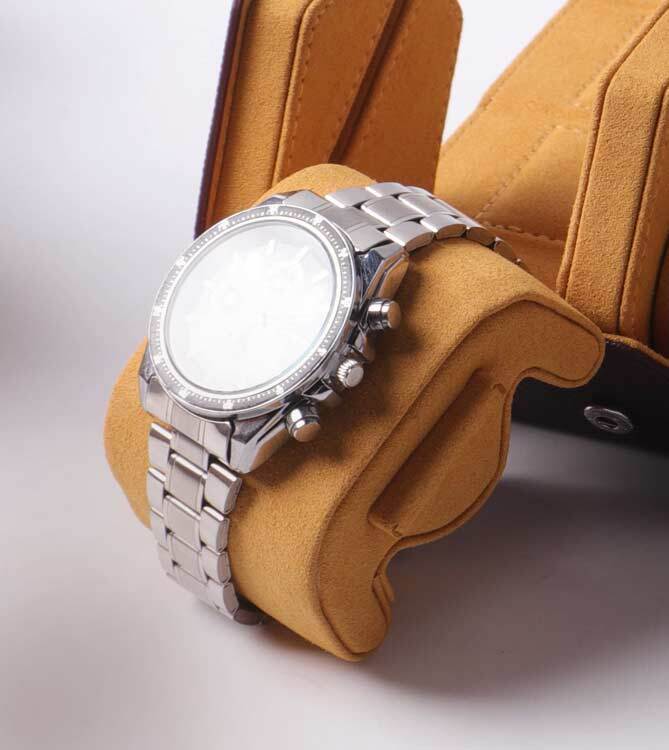 "M" shapped watch pillows
The "M" pillows allow for easy accessibility, keeping you from having to disassemble and reassemble your watch roll unlike other watch rolls. Furthermore, the "M" shaped pillows allow for flexibility to resize the pillow to fit different watch sizes protecting the watch from stretching your bracelet or leather strap.
Shop Hexagon Rolls
---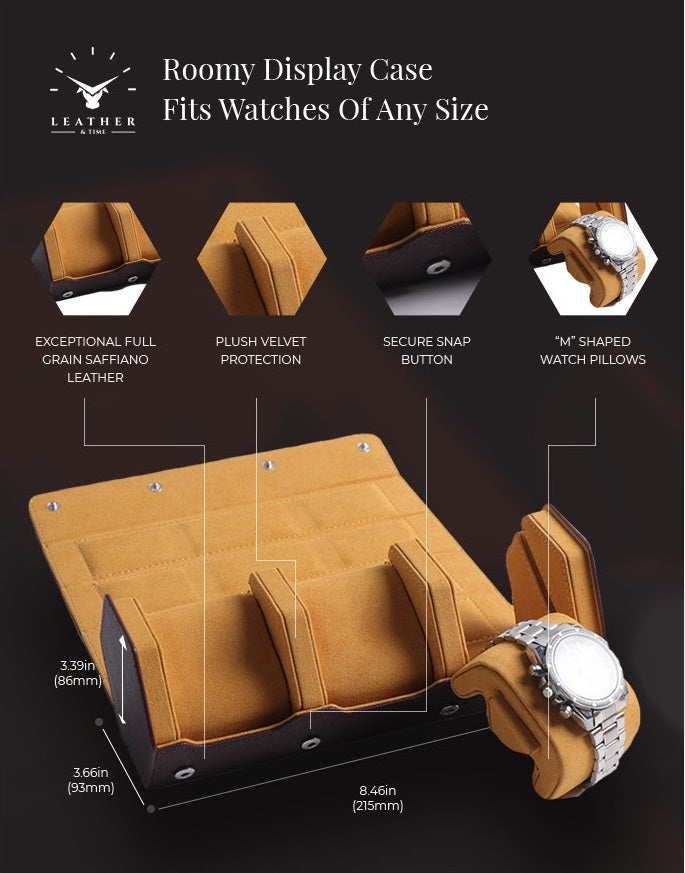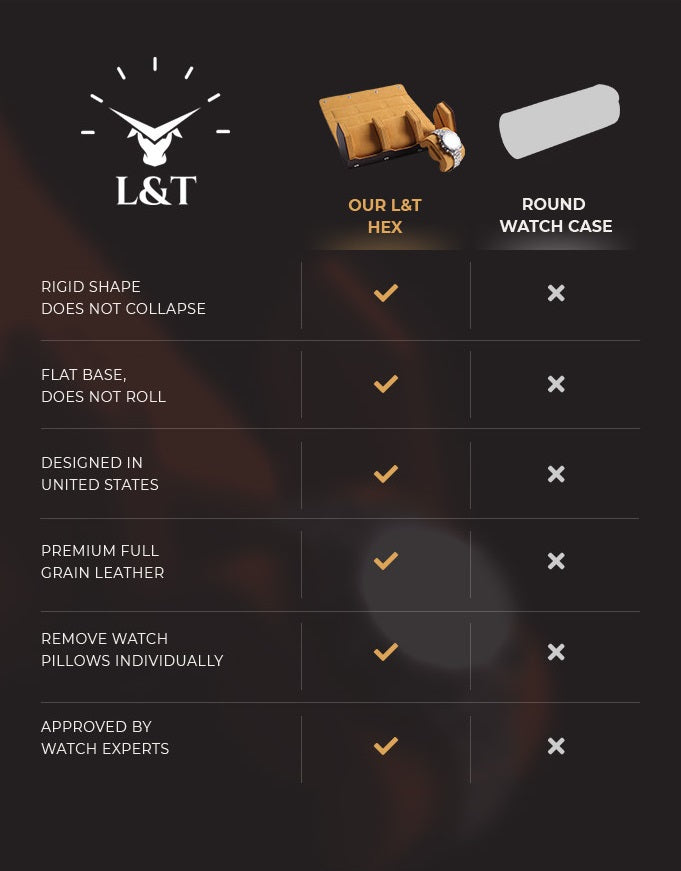 ---